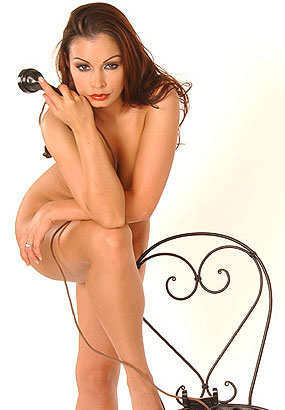 Name: Aria Giovanni
Height: 5′ 6″
Weight: 124 lbs
Hair: Brunette
Eyes: Brown
Measurements: 3D-25-35
Birthplace: LA, CA
Movie/Image Sets available: 2
Aria Giovanni's Official Website
Bright and bubbly Aria Giovanni is one of our favorites with her natural beauty, glorious smile and uninhibited style. This famous model will endear herself to your heart and all your naughty dreams. As smart as she is beautiful, Aria Giovanni exemplifies the complete package. This self-driven beauty has all the confidence and self-esteem to drive her right to the top and straight into your heart. Get in line – this lovely model is sure to have her fill of lust-filled fans soon.
Glamour Universe brings you the hottest women in the world and Aria Giovanni is a prime example. We travel far and wide looking for the most attractive girls and when we met Aria Giovanni, we knew we had found something great. This pretty young beauty is sure to be a wide-spread sensation – and we're sure you will agree. One look at this fresh-faced lovely with her shapely curves and impressive style and we know that Aria Giovanni is going to go far.
Centerfold Aria Giovanni will enchant you with her evident beauty, sweet disposition and will weave her way into your heart and dreams. Gracing the covers and
pages of many popular magazines, Aria Giovanni knows how to show off her shapely curves and taunt you with her feminine wiles for your ultimate satisfaction. A true professional, Aria Giovanni is a class act who never fails to inspire and satisfy her legions of world-wide fans, and now Glamour Universe brings her elegant beauty straight to you.