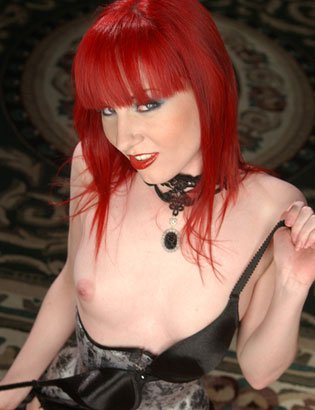 Name: Angela Ryan
Height: 5′ 5″
Weight: 105 lbs
Hair: Red
Eyes: Blue
Measurements: 34A-24-32
Birthplace: Dallas, Texas
Movie/Image Sets available: 5
I am a fetish/pinup model and burlesque performer. i'm 5'5″ with bright red hair and blue/green eyes. i have a very small build and very fair skin. i have my septum pierced and my ears are a 0 guage. i am a cancer with a taurus moon and taurus rising born in the year of the monkey. i am a dreamer, a hopeless romantic, very stubborn, a total dork, lazy, loyal, obsessed with bingo and macaroni and cheese, i over analyze everything, i laugh at myself a lot, and i avoid needless drama at any cost. i don't talk to strangers or run with scissors, and i always look both ways before i cross the street.